Our Approach
to Building Future Leaders
Unlock Employee
Engagement
Leadership
Development Programs
To Unlock Your Organization's Full Potential
Our wide array of custom corporate leadership Development programs helps organizations unlock potential at all levels – Strategy, Individual Skills, Team Development, Customer Focus, and Future of Work.
Unlock: Strategy
These courses are designed to help leaders develop the insights and capabilities to lead their organizations navigating a complex and competitive business landscape.
VIEW MORE
Unlock: Self
These courses are focused on helping leaders grow specific skills and capabilities to enhance their individual leadership effectiveness.
VIEW MORE
Unlock: Teams
These courses are designed to help leaders and their teams operate in a manner that drives productivity, efficiency and engagement.
VIEW MORE
Unlock: Customer Focus
These courses help leaders and employees align with customer needs and priorities, while enhancing employee engagement.
VIEW MORE
Unlock: Future of Work
These courses address a range of recent cultural, societal, and technological shifts. They focus on building a culture that embraces change, respects diversity, acknowledges challenges, and leverages technology.
VIEW MORE
Awards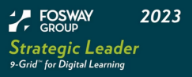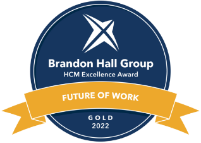 Custom Leadership
Development Services
We develop custom solutions leveraging our deep expertise in corporate leadership development practices and our global team of executive coaches, learning strategists, instructional designers, and facilitators.
Custom Leadership Course Development
We create custom learning journeys for leadership development by leveraging organization-specific content and tapping into our vast library of leadership courses.
Emerging Leader Development
We help organizations identify and develop rising talent. We strengthen the leadership pipeline, ensuring that emerging leaders are promoted and retained.
Leadership Assessment
Our wide range of assessment tools and resources help organizations evaluate leadership effectiveness, identifying strengths and development opportunities.
Executive Coaching
We provide leadership development consulting and one-on-one leadership coaching services to work with organizational leaders to create and follow through on a leadership development plan.
Senior-level Strategy Retreats
We empower organizational leaders and build team effectiveness by developing and delivering sessions to create a long-term strategy at the organizational or divisional levels.
Team Interventions
We work with leadership teams to fine-tune their approach and help them work effectively together. We help teams be successful and achieve business results.
High-potential Development
We create development programs that strengthen an organization's leadership progression. These include virtual and live programs on leadership content, mentorship, action learning, and more.